Guests of Honor
Fighting Dreamers Productions
Cosplay Guest of Honor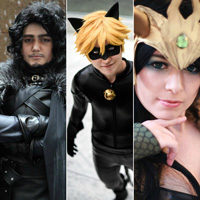 Fighting Dreamers Production (FDP) is a cosplay group from Vancouver, British Columbia. For the past 9 years they have been cosplaying a wide range of genres including anime, manga, video games, comics, film, and cartoons.
Fighting Dreamers Productions are known for their cosplay YouTube channel, which has over 170,000 subscribers and provides viewers with series shows, parodies, cosplay skits, CMVs, convention happenings, and tutorials. FDP is a nonprofit group and has organized a number of charity events through their cosplay work such as "Pray for Japan" helping earthquake and tsunami victims and "Aang for a Cure" which benefited cancer patients. As cosplayers, FDP emphasizes inclusivity and promotes accessibility of cosplay through panels and performances at conventions across North America, the UK, Ireland, Scandinavia, and Australia. FDP is honoured to be attending Kumoricon 2017!
Josh Grelle
Voice Acting Guest of Honor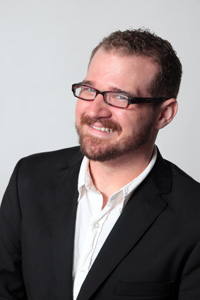 A native Texan and avid anime fan, Josh Grelle has been working in voice work for over 10 years. After starting with ADV Films in January 2004, Josh was quickly bombarded with tons of in-booth experience on a wide range of shows, including Wedding Peach, Steam Detectives, 009-1, and the legendary Gatchaman. He began working for FUNimation Entertainment in 2006. Since then, he has starred in numerous titles; his most famous being Kenichi in Kenichi: The Mightiest Disciple.
Other roles include Armin in Attack on Titan, Kyohei in The Wallflower, Kouichi in Linebarrels of Iron, Yuki in Future Diary, Itsuki in Initial D, and Kuranosuke in Princess Jellyfish. More recent roles include Chow from Starship Troopers: Invasion, Nicky in Mass Effect: Paragon Lost, Kazuya Aoi in Freezing, Yuji Sakai in Shakugan no Shana, Akihisa Yoshii in Baka and Test, and Komatsu in Toriko. Aside from anime, Josh has lent his voice to a number of video games, including Sima Shi in Dynasty Warriors 7, Xbalanque in Smite, Dave in Borderlands 2, and the voice of the "energetic" custom character in Dragon Ball Z: Ultimate Tenkaichi.
Jerry Jewell
Voice Acting Guest of Honor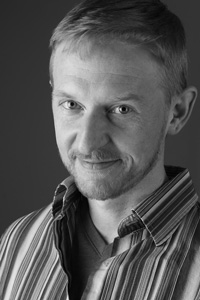 With over 150 credits to his name, Jerry Jewell can be heard in a wide variety of shows. He's probably best known for his roles as Kyo Sohma in
Fruits Basket
, Jimmy Kudo in
Case Closed
, Barry the Chopper/Number 66 in
Fullmetal Alchemist
and
Fullmetal Alchemist: Brotherhood
, Claire Stanfield in
Baccano!
, Russia in
Hetalia: Axis Powers
, and Lau in
Black Butler
.
Recent roles include Aion in Show By Rock!!, Momotaro Mikoshiba in Free! Eternal Summer, Yuma Isogai in Assassination Classroom, and most recently Kusuo Saiki in The Disastrous Life of Saiki K and Victor Nikiforov in Yuri!!! on ICE.
Other popular roles include Lyon in Fairy Tail, Taira in Beck: Mongolian Chop Squad, Kaworu Nagisa in the Evangelion movies: 1.0, 2.0, and 3.0, Happiness Bunny in Shin-Chan, Rin Tsuchimi in Shuffle, Zelman Clock in Black Blood Brothers, Dio in Casshern Sins, Suzaku and Jin in Yu Yu Hakusho, and Akito Hayama in Kodocha. He can also be heard in Dragon Ball, Eden of the East, Ouran High School Host Club, One Piece, Tsubasa, Trinity Blood, Soul Eater, and a lot of other things that he may or may not remember or admit to.
Having worked as a voice actor for FUNimation since 2001, Jerry has taken on a different role at FUNimation, that of ADR Director. His first show was Blood-C, followed by Shakugan no Shana III, Toriko, We Without Wings, Senran Kagura, Kamisama Kiss, A Certain Scientific Railgun S, episodes 313-324 of One Piece, Is This a Zombie?, and Free! Eternal Summer, to name a few. Jerry is honored to have the opportunity to work with a very talented and dedicated group of people at FUNimation who take the quality of what they do very seriously. Well… seriously enough.

Musical Guest of Honor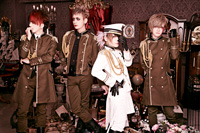 Kra is a Japanese visual kei band with a mix of pop, rock, and jazz sounds. Debuting in 2001, Kra soon signed on with the popular label PS Company. Kra made their major artist debut with their third single "Heart Balance" on September 21, 2006. They are credited with the first opening theme song for Yu-Gi-Oh! 5D's, "BONDS -kizuna-".
The band members are: Keiyuu on vocals, piano, and guitar, Taizo on guitar, Yuhra on bass, and Yasuno on drums. Kra's newest EPs, Uchuu Traveller CORE and Uchuu Traveller CELL were released in September of 2016. 2016 also marked Kra's 15th anniversary. They released a new album in January 2017, Kra no Susume, featuring new recordings of some of their classic songs.
With numerous Japanese tours and appearances under their belt, Kumoricon 2017 will be Kra's first appearance in the US!
You can follow the members on Twitter, and find out more information on their website.
Keiyu @kra_keiyu | Taizo @kra_taizo | Yuhra @yuhra_grooving | Yasuno @kra_yasuno
Official homepage: http://www.pscompany.co.jp/kra/
Cherami Leigh
Voice Acting Guest of Honor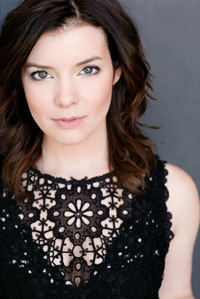 Cherami Leigh has been working in the industry for 20 years, with over 75 commercials and over 100 anime projects under her belt. Some of her most popular roles include Lucy in Fairy Tail, Asuna in Sword Art Online, Sailor Venus in Sailor Moon, Road in D.Gray-man, Lizzie in Black Butler, Mai in Ghost Hunt, and Patty in Soul Eater. She has also worked on over 20 video games—including Borderlands 2—in which she plays Gaige in the popular DLC.
A few more recent additions to her voiceover arsenal include Tome in Mob Psycho 100, Kudelia in Gundam: Iron-Blooded Orphans, Ilia in RWBY, and Makoto in the upcoming Persona 5. Cherami was recently announced to be playing Sarada in Boruto: Naruto the Movie and multiple characters in Fire Emblem Heroes. She also starred in and produced two seasons of the award-winning web series Throwing Stones, as well as the soon to be released CONfessionals. She has other projects in various stages of production she is excited to share!
Vic Mignogna
Voice Acting Guest of Honor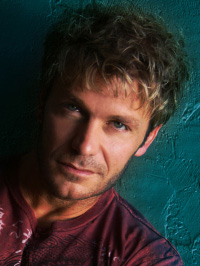 Vic has been acting for stage and screen since he was eight years old. But his anime career started about fifteen years ago as Vega in Street Fighter II. Since then, Vic has been in more than three hundred animated series and video games, known for such roles as Edward Elric in Fullmetal Alchemist, Tamaki Suou in Ouran High School Host Club, Zero in Vampire Knight, Death Scythe in Soul Eater, Fai in Tsubasa Chronicle, Keldeo in Pokémon, Dark in D.N.Angel, Kurz in Full Metal Panic!, Broly in Dragonball Z, Ikkaku in Bleach, Obito/Nagato in Naruto, Yoshimori in Kekkaishi, Yukito in Air, Takanaga in Wallflower, Luciano in Code Geass, Virgil Walsh in Trinity Blood, Hikaru in Macross, Space Dandy, Tiger & Bunny, Digimon Fusion, Sword Art Online, Nura, Lagrange and many many more.
Vic is currently playing characters in Free!, Fairy Tail, Star Trek Online, Black Butler, Escaflowne, Durarara!!, RWBY, Garo, Sailor Moon, World Of Warcraft, Karneval, Attack on Titan, and several others.
Vic also played the roles of G4's Wolverine and Iron Man series, and the original Mass Effect movie. Vic has also voiced roles in a large number of video games including Soul Calibur, Disgaea, Dynasty Warriors, Persona 3, The Avengers, Pac-Man, Sonic Colors, Dragon Ball Z, Bleach, Fullmetal Alchemist, and more.
But even longer than his voice acting, Vic has been a professional music composer/singer/producer who has written and produced hundreds of pieces for TV, radio, and CD. He sings the themes for shows like One Piece and Dragon Ball GT, and has produced several CDs of his own original music, all available on iTunes. Finally, in addition to anime and music, Vic has a degree in film and is deeply involved as an actor and director in several web series. He is executive producer of the award winning web series Star Trek Continues, where he is not only directing, but also fulfilling a childhood dream of playing the iconic role of Captain Kirk. Vic works regularly writing, producing and directing video and film productions of all kinds.
Todd Haberkorn
Voice Acting Guest of Honor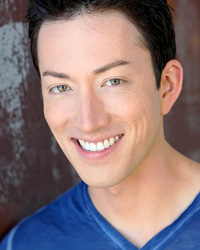 Todd Haberkorn has been on stage, on set, and behind a mic for many years. Not only is Todd an actor in LA, but he works as a producer, writer, and director as well. And he's even been an action figure or two. Haberkornmobile sold separately.
In the animated world, he went on to voice roles such as Sparrow Hood in Ever After High, Elfonso in Sofia The First, Natsu from Fairy Tail, Italy from Hetalia, Ling Yao from Fullmetal Alchemist: Brotherhood, Tierno from Pokémon, Allen Walker from D.Gray-man, Hikaru Hitachin from Ouran High School Host Club, Death the Kid from Soul Eater, and many others.
As far as video games go, you'd recognize his voice in the Call of Duty series, Persona series, World of Warcraft, Street Fighter IV, Ghostbusters, Silent Hill: Book of Memories, Borderlands 2, and Rage, to name a handful. His voice makes sure to get its marathon training in as an award-winning narrator for audiobooks. Do a Google search and you'll find everything from thrillers and young adult to zombie sagas and children's books.
Currently, hear him as the voice of Meccano's buildable robot toy, Meccanoid.
As far as on-camera is concerned, see him in the internationally recognized and award-winning Star Trek Continues as Spock. When he isn't working on films, industrials, and television projects for other companies, Todd does work with his company Out of the Office Productions. This is one aspect of a long history of on-camera work in narrative film, commercials, and shorts.
When he isn't fighting digital monsters in video games or trying to save the day on film, Todd travels the U.S. and internationally making appearances at gnarly pop culture conventions as a guest to meet super cool fans and sign autographs.