Guests of Honor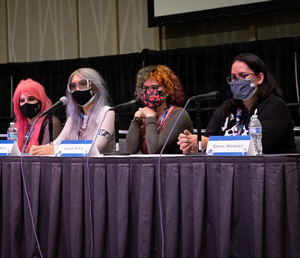 Some of the most prominent within our lineup are our voice actor guests. While currently we have only ever had English voice actors at Kumoricon, we aspire to host Japanese seiyuu one day as well. You can see these guests hosting panels, playing games sometimes, or in KumoriMarket doing autographs. They love getting the opportunity to interact with their fans.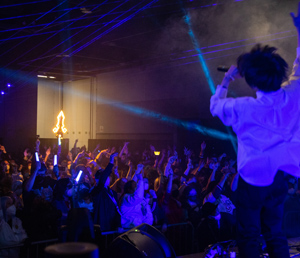 Every year Kumoricon has hosted at least one concert and one evening dance party with DJs. With how popular they have come to be, there is no end in sight. We love bringing a variety of English and Japanese talents to promote on our stage for your entertainment. Whether you dance along or sing with the songs, you're bound to find at least one of these guests who matches your vibe.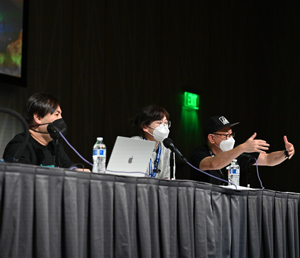 Industry guests can range a wide gamut of involvement. Whether it is animation studios, manga distributors, educators, or more; we love supporting the industry. We aim bring a diverse cast of guests to educate and inspire through panels, booths, and even movie events.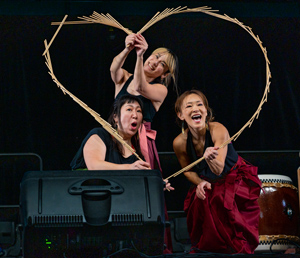 From Taiko to Koto-Kai, the culture Kumoricon brings is vital to the core of our mission. We always aspire to change and mix it up each year, with performers, educators, and those within the Japanese culture who love to share it with the rest of our fans.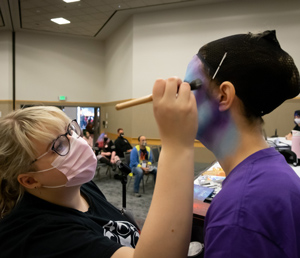 If there's one thing that is core to what Kumoricon has, it is our cosplayers. We strive to highlight a wide variety of cosplayers near and far who can show their skills and talents for the world to see. These guests will bring a skill of the trade that we hope will help all of the cosplayers within our community.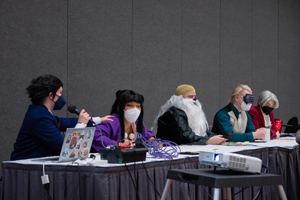 Content creators at Kumoricon provide the convention with a lively variety of content. From drag stars to podcasters to VTubers, we strive to bring content creators who we know our Kumoricon community will love!


Guest memories