End-of-Convention Announcements
Posted September 2, 2013
We're very excited to announce that Kumoricon 2014 will be returning to the Hilton Vancouver Washington and the Red Lion Hotel Vancouver at the Quay for Labor Day weekend 2014. But there's one big change: We will be on Friday through Monday. That's right. Four days.
Our mascot contest winner for 2014 is: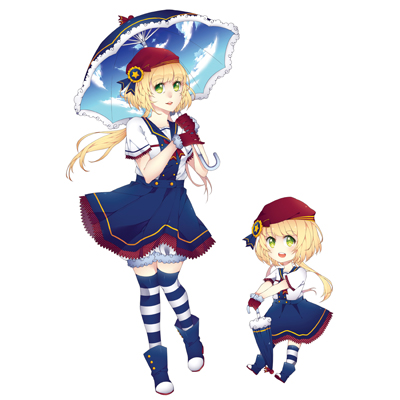 Artist: CCLu
Our paid attendance total is 5846, an almost 1100 increase over last year. With 376 staff members, this has been a hugely exciting and successful convention!
Our charity auction for the Sunshine Division raised $2838. Thank you to all our auction donors and bidders!
For Kumoricon 2014, we are making an important change to improve our badge system: We will no longer mail badges for pre-registered convention memberships. Instead, all pre-registered attendees will pick up their badges at the convention.
The reasons we're changing are pretty simple: Every year, many badges get lost in the mail. It's another thing you need to remember to bring to the con, so removing two steps makes everything simpler.
What won't change: Pre-registered convention members will still get a fancy souvenir badge. Same badge, you just pick it up when you get here.
Thank you to all our attendees, volunteers, and staff for making this such a wonderful convention!