Charity Events
Kumoricon has a long history of giving back to our local community. Since 2005, Kumoricon has hosted a Charity Auction benefiting one or more local charities.
Our current charity beneficiaries are OHSU Doernbecher Children's Hospital and The Greeney Family Fund for Japanese Track Scholarships.
Food Drive
Food Wars: Feed Your Favorite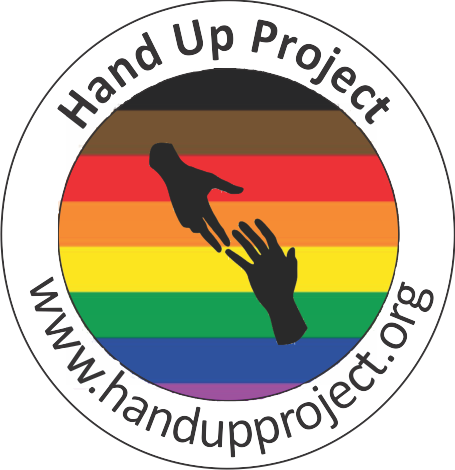 Join Kumoricon in supporting the Hand Up Project for the "Food Wars" food drive! This year, barrels will be marked with three of your favorite anime characters. The character whose barrel is filled with the most donations will result in their English voice actor receiving an invitation to attend Kumoricon 2024 as a special Guest of Honor!
The Hand Up Project provides emergency food services in the BIPOC and LGBTQIA+ community, which both experience higher rates of food insecurity. For more information on this awesome cause, visit their website!
Charity donation spots
In addition to our charity events, this year Kumoricon is adding charity donation spots! Charity donation spots will be located at the following locations:
Charity Control Booth in the KumoriMarket
Charity Photobooth
The Charity Control Booth location will accept cash donations during the silent auction with card donations accepted during prize pick-up at the end. A few cents here and there can really add up, so help us support The Greeney Family Fund for Japanese Track Scholarships at the International School and OHSU Doernbecher Children's Hospital.
Charity Auction
For Kumoricon 2023, we are excited to feature a silent auction, followed by a live auction event. Attendees will be able to browse items and place bids at their convenience throughout the convention. All Silent Auction winners must be present at the closing of the bids on Sunday. Purchases will be able to be made after the clock runs out. Winning bidders of the Live Auction must be present during the event to pick up/pay for their item(s). Staff will attempt to call winners to coordinate within the hour of winning. Find out more about our charity auction and how to donate here.
Charity Photobooth
Kumoricon will be hosting a photobooth in the KumoriMarket, where you can get your photo taken in front of a simple backdrop at no cost to you. Cosplay and photography require a lot of time, planning, and dedication, so let photographers at the Kumoricon charity photobooth help make this experience simpler for you. The team working behind the scenes is a dedicated group of cosplayers and photographers who have been in the convention scene for more than a decade. Kumoricon is filled with so many keepsake moments, and we are happy to help you relive and treasure your Kumoricon memories.
Donations are always welcomed. All donations from the photobooth will benefit Kumoricon's charity recipients: Doernbecher Children's Hospital, and The Greeney Family Fund for Japanese Track Scholarships at The International School.
Charity beneficiaries
The International School

For over 32 years, The International School has been educating future global citizens through their unique blend of full language immersion, dynamic academics, and warm, multicultural community. They are the only school in Portland to offer a full immersion program in Japanese language and culture.
Full immersion in Chinese, Spanish, or Japanese
International Baccalaureate World School
Professional faculty from 17 countries
The small classes and experienced, caring faculty provide a friendly environment that engages students in math, science, social studies and arts. The school educates nearly 450 students in preschool through 5th grade. Students may start in preschool or kindergarten without prior target language experience.
The Greeney Family Fund for Japanese Track Scholarships
Help a child discover a world of possibilities! Gifts made to the Greeney Family Fund provide need-based scholarships to children entering The International School's full immersion Japanese Program. Helping to cover the near-full cost of tuition, these scholarships give children from across the city the gift of learning another language and culture, and a future full of opportunities.
OHSU Doernbecher Children's Hospital
OHSU Doernbecher is recognized as one of America's leading children's hospitals, providing more specialists than anywhere else in Oregon, a kid-friendly environment, and family focused care. We are honored to make OHSU Doernbecher a charity recipient for our 2023 Charity Auction.