Kumoricon Ticketed Event Pre-Sales
Guest Paid Autograph Pre-Sales (Buy online below)
Some guests are offering paid autographs at Kumoricon 2021. Pre-purchase these online below.
Please review our important autograph policies as many details have changed from previous Kumoricon years.
ACME VIP Pass (Buy online below)
Check out ACME on their Unbreakable Tour 2021 at Kumoricon in style with a VIP pass!
ACME VIP pass is not valid without an attendee membership badge to Kumoricon. The ACME VIP pass does not include Kumoricon VIP; they are two separate upgrades.
ACME VIP pass includes:
VIP priority access to ACME events at Kumoricon
VIP meet-and-greet session with ACME, including 1 group photo with the band before the concert
Special VIP pass
Special gift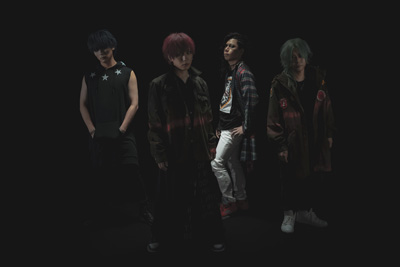 ACME events such as the concert, autographs, panels, and photo sessions will be spread out over all 3 days of the convention. The full event schedule will be released soon. Tickets will be picked up at FAKE STAR's booth (#503) in KumoriMarket.
ACME VIP pass sales will run until November 5, 12:00 noon.
Do I need to bring ID?
Yes, you must have your valid, government-issued photo ID to verify purchase. For details, please see the policy for ID for picking up your badge at the convention at the registration page.
Can I buy autographs for more than one guest?
Yes. You can add multiple autograph sessions to your order to buy at the same time.
If I am buying more than one autograph, do I need to purchase them all at once?
You can return later and place an additional order if you decide to add more later.
If I don't pre-purchase my autographs, will I be able to buy them at the autograph sessions?
Yes, but only if slots are still available for that session.
Can I pay by credit/debit card when buying autographs at the convention?
Yes, you can pay by credit/debit card or cash, for all paid autograph sessions.
Can I pre-purchase autographs if I'm not pre-registered for Kumoricon yet?
Yes. But you must have a valid convention badge by the start of the autograph session.
You can choose to register for Kumoricon either by pre-registering online by the pre-registration close date, or by registering at the door.
After I pre-purchase autographs, do I need to bring anything to the event?
Please bring your valid Kumoricon badge and valid, government-issued photo ID.
How do I register for Kumoricon?
Please see the convention registration page. After convention pre-registration closes, convention registration is available at-the-door.
What are the rules and policies for autographs?
The general convention code of conduct applies. Please see our autographs page for more information on our autograph rules.
I have another question that isn't answered here, or I need help with something.
We'll be happy to assist you! Please email autographs@kumoricon.org.