Closing Ceremonies Announcements
Posted September 6, 2010
Thank you to all our attendees, staff, and volunteers who have made Kumoricon 2010 such a great convention!
Kumoricon's paid attendance was 4055 people.
Our charity auction, benefiting the Portland Police Bureau Sunshine Division, raised $3688.
The winner of our contest for the 2011 mascot is: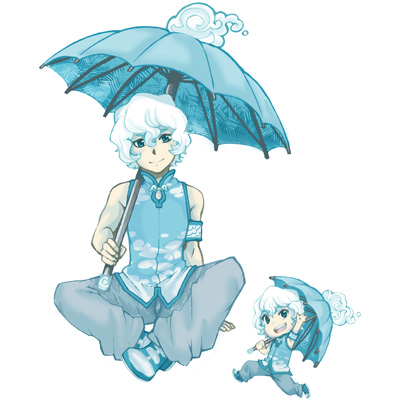 Winning mascot artists: Ha-Young Lee, Brenna Goche
Kumoricon would like to announce its location and dates for 2011:
Kumoricon will be held in Vancouver, WA in the Hilton Vancouver Washington and the Red Lion Vancouver at the Quay over Labor Day Weekend, September 3-5, 2011.
We hope to see you there!