Kumoricon Lite
Kumoricon is excited to host a one-day summer event: Kumoricon Lite!
When: Saturday, July 28, 2018 – 10:00am to 11:00pm
Where: DoubleTree by Hilton Hotel Portland – 1000 NE Multnomah St, Portland, OR 97232
What: A one-day event bringing you a miniature version of Kumoricon. Featuring our Maid Café, an Escape Room, Artist Alley, Exhibitors, Gaming, a Cosplay Contest, Cosplay Lip Sync, the Ghost Beatz Late Night Dance, and more!
Cost: $15 at the door. Please see event and age policies. We accept cash, card, check, or money order. Registration opens around 9am or earlier, and runs until about 8pm. (Events run until 11:00pm.)
Schedule: The full schedule is now available!
Parking: Vouchers for $5 day parking at the DoubleTree will be available upon request at Kumoricon Lite Registration, while supplies last.
Featured Events
Maid Café – Ghost Neko's Sweet Spot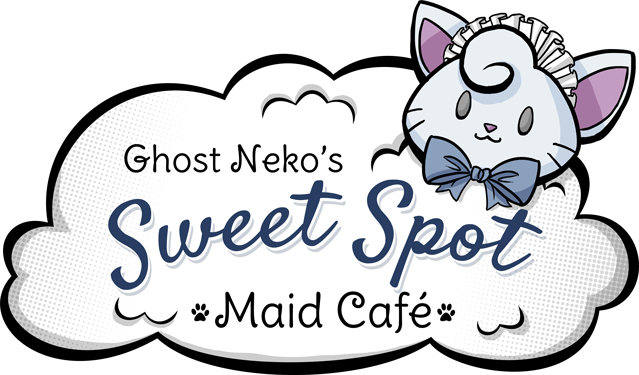 We're excited to announce that Kumoricon's premier Maid Café is coming to Kumoricon Lite! Ghost Neko's Sweet Spot will cater a special menu of assorted cool and sweet treats to refresh you from the summer heat. – Menu and details
Ghost Beatz – Late Night Dance
Artist Alley
Amateur and professional artists showcasing fan art, prints, manga, models, painting, novelty crafts, and more! – Artist list
Exhibits Hall
Shop for your favorite goods and merchandise at our mini-event! – Exhibitor list
Cosplay Lip Sync Showdown
Join us for the Cosplay Lip Sync Showdown, where cosplayers of all ages get on stage and lip-sync for their lives. Meet our event judges.
Cosplay Contest
Enter our Cosplay Contest! Entry is walk-on at the event. Meet our contest judges.
Event Hosts
Cosplay Lip Sync Showdown and other featured events will be presented by our event hosts Momma Sammu and Uptown Cosplay!
Things you love from Kumoricon
Panels, Karaoke, Cosplay Contest, Cosplay Lip Sync, Gaming, our Late Night Dance – Ghost Beatz, and more!
Full Schedule
The full schedule has been released! – Full Schedule
Sponsored By:


Age policies and code of conduct:
Attendees under age 18 are required to bring a signed parent permission and liability release form:
Attendees under age 13 must also be accompanied by a parent at all times.
All attendees must follow the Kumoricon Lite Code of Conduct, which is similar to (but not identical to) the Kumoricon 2018 Code of Conduct.
Register at the door
Registration is available at the door. (Pre-registration is closed as of July 22.)
Do I need to bring ID to Kumoricon Lite?
Yes, everyone must bring government-issued photo ID, even if you are registering at the door. ID must be valid (not expired).
Examples of acceptable forms of identification:
State-issued driver license
State-issued driver permit
State-issued identification card
Military ID
Passport
For attendees age 13 to 17 only, if one of the above forms of ID is not available, then school ID from the current or previous school year is acceptable. If school ID is not available, then the attendee's parent or legal guardian must be present during check-in.
If acceptable ID is not presented, you will not be able to enter Kumoricon Lite.
Is parent permission required to attend Kumoricon Lite?
Yes, for all attendees under age 18.
Do parents need to attend Kumoricon Lite with their children?
Yes, but only for attendees under age 13. For these attendees, parents or legal guardians must remain with their children at all times, and the parent or guardian must be a paid attendee as well.
How does parent permission work?
Download the parent permission and release form – blank version for handwriting, or fillable version for typing your information.
The parent or legal guardian signs the form.
The attendee brings it with them to the event when registering or checking in. If the attendee is age 13 or over, the parent does not need to attend.
The permission form must be brought in person.
Can I pay by credit/debit card when registering at the door?
Yes. You can pay by credit/debit card, cash, check, or money order. Please make checks or money orders out to "Altonimbus Entertainment".
How do I join staff for Kumoricon Lite?
Please contact your coordinator, manager, or director with your regular Kumoricon position, or the position you are interested in at Open Positions, to inquire about open positions at Kumoricon Lite. If you aren't sure, you can also email us at staff-registration@kumoricon.org and we will help you with the staff registration process. When contacting, please specify that your interest is for Kumoricon Lite.
Positions include: Registration Staff, Load-In/Load-Out Staff, Main Events Staff, Gaming Staff, Yojimbo Staff, and Maids/Butlers.
We are especially looking for Video Gaming Staff.
Kumoricon Lite staff receive free admission. Registered Kumoricon 2018 convention staff do not automatically receive a discount or free admission to Kumoricon Lite; however, you do if you staff Kumoricon Lite!
I have another question that isn't answered here, or I need help with something.
We'll be happy to assist you!
For registration assistance or age policy questions, please email registration@kumoricon.org.
For other code of conduct questions, please email operations@kumoricon.org.
For event programming questions, please email programming@kumoricon.org.