Kumoricon Lite Event Hosts
Momma Sammu
Kumoricon Lite Event Host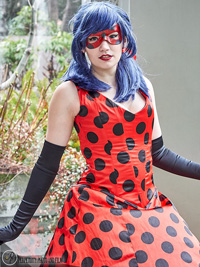 A Portland native, Momma Sammu has been cosplaying for over a decade and attending sci-fi and fantasy conventions all her life. She attended her first anime convention at Kumoricon '06 when she was but a wee Sammu.
Momma Sammu has won over a dozen master level awards for skits and costumes in her 5 years of competing at cons across the country and internationally. Besides her hobbies in all things nerdy, she is also an avid performer and improv actor. She is very excited to take the stage as MC this year at her home con.
Photo by Perpetuity Photo
Uptown Cosplay
Cosplay Lip Sync Host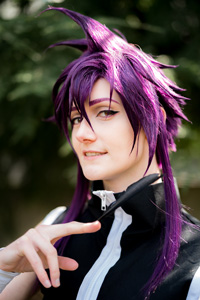 Uptown is a cosplayer that has become renowned for their highly successful character panels and award-winning lip sync battle performances. They host many main events and emcee at conventions around the Pacific Northwest and share their panels, reviews, and advice with their broad audience as a YouTuber and social media icon. Uptown has been creating their own costumes and styling wigs by hand since they began in 2012, and has cosplayed for events as many popular characters, most notably Chat Noir from Miraculous Ladybug, Viktor Nikiforov from Yuri!!! On ICE, Death the Kid from Soul Eater, and Shuu Tsukiyama from Tokyo Ghoul.