Kumoricon Lite Cosplay Lip Sync Showdown
Meet Our Guest Judges
KionCloud
Kumoricon Lite Cosplay Lip Sync Showdown Judge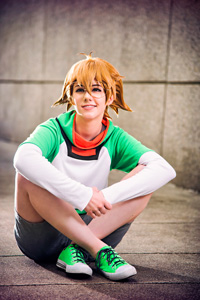 With a love for creativity and a passion for hands-on crafts, KionCloud found themself intrigued with the idea of cosplay when it was first introduced into their life four and a half years ago. They enjoy honing their skills in the many artistic aspects of cosplay encompassing making costumes, creating YouTube videos, as well as in-person performances in front of audiences. While attending several conventions throughout Washington and Oregon, Kion has participated in many live events including cosplay chess and several in-character panels. KionCloud loves meeting and seeing new faces so don't hesitate to say hello!
Zaxel
Kumoricon Lite Cosplay Lip Sync Showdown Judge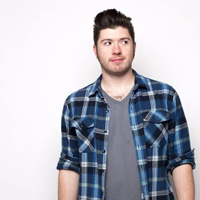 Zaxel is a long-time attendee of Kumoricon, hosting panels and performing in cosplay competitions with his group The Anime Hunters since 2005. A local to the PNW, he can be found streaming on Twitch and posting let's plays to YouTube.
Regina Marie Cosplay
Kumoricon Lite Cosplay Lip Sync Showdown Judge
Regina Marie Cosplay is a Portland native. Born and raised in the Rose City, she loves all things nerdy and has a passion for bringing her favorite fictional characters to life. Specialty fabrics and the use of textures are some of her favorite ways to bring fiction into reality! Regina Marie has judged craftsmanship and quality at NW conventions including Sakura-Con, Kumoricon, Wizard World Portland, and many more.
Join us for the Cosplay Lip Sync Showdown, where cosplayers of all ages get on stage and lip-sync for their lives. A performance at this event can also serve as your audition for the Cosplay Lip Sync Showdown at Kumoricon's main convention in October. You are not required to compete in October to be able to compete at Kumoricon Lite.
Eligibility
All participants must read and agree to follow all rules of the Cosplay Lip Sync Showdown.
By registering for the Cosplay Lip Sync Showdown, all participants agree to allow Kumoricon to use their images for promotional purposes, both photographs and video. Photographs of winning entries may be posted to social media.
All Kumoricon Lite policies must be upheld during the entirety of the Cosplay Lip Sync Showdown competition. Anyone breaking these rules will be disqualified and reported to Operations or Yojimbo.
How to Enter
Sign-ups are first-come, first-served at the event. The sign-up sheet will be located at the Info Booth. Sign-ups will be open until 3:00pm or until all the spots are full.
General Information
Kumoricon Lite is an all-ages-friendly event. Content should not go beyond PG-13.

Offensive language of any kind is not allowed—no racial or sexual epithets; no profanity, etc.
No excessive violence.
All sexual jokes must have a non-sexual interpretation that is at least as obvious as the sexual one.
No nudity—all costumes must adhere to the official Kumoricon Lite code of conduct.
Be clever, not crass! If you think your costume or presentation might be too risqué or offensive, it probably is.
If you have a question about your content, please feel free to ask the Lip Sync Staff if it is allowable.

You may surprise the audience, but never surprise the crew.
No fire, flame, smoke, fog, dry ice, wind machines, lasers, pressurized gases, or liquids.
No messy substances—wet, dry, or oily—in the green room or on stage.
No jumping on or off stage—please use the officially designated stage entrances and exits.
Entrants must abide by the convention weapons policies. All weapons must be peace-bonded and approved. Pointing weapons at anyone not in your cosplay group will not be tolerated. The Lip Sync Coordinator must approve any actions involving weapons.
Contestants may not use stage time to make political, religious, insulting, or other demonstrations not related to their entry.
If for whatever reason one contestant is removed from competition for any violation, the entire group may be disqualified as well depending on the situation.
All decisions made by the Lip Sync Coordinator or Director of Programming are final and may only be changed by a formal challenge though Programming.
You must have some kind of foot covering. Shoes, sandals or boots are required. Be aware of safety concerns. If your character does not wear shoes the lack of accuracy will be forgiven; consider flesh-toned or clear shoes.
Judging
Contestants are judged solely on their performance. Costume construction has no influence on the performance judging.
All entrants must give a performance.
Contestants will be assigned a numerical score by each judge based on showmanship and presentation. In addition, "Coolness Points" can be earned. Coolness Points can be earned for anything which, simply, in the judge's determination, is cool, and can add an additional bonus to the score. The scores from each judge are then tallied to come up with a total score for the contestant.
Each contestant will appear in only one stage performance.
The judges are free to give as many or as few awards as they choose.

Awards may include: Judge's Choice, Audience Choice, and the Ultimate Showdown Award.
Performance
Performance will be judged based on the performance of the contestant/whole group.
Performance awards are granted to the entries that have shown excellent stage presentation.
Costumes do not have to be self-made.
Contestants must provide their own music.

Files must be delivered by USB thumb drive or CD.

Please include your person/group name and performance name in the filename.
One track is preferred; we cannot change tracks or start in the middle of a track.

We can accept MP3, M4A, and other common file types. We strongly prefer 128kbps or higher.
Recorded music must be clear to hear.
Do not submit valuable original CDs. Bring backup copies of your audio on USB thumb drive or CD to ensure it's not lost. Kumoricon is not responsible for damage to or loss of CDs or any other media.
Clearly label your back-up CD with person/group name and performance title.
We will not play or rip music off portable MP3 players, such as iPods or cell phones.

Leave the stage as clean as it was when you set foot on it. Arrange to remove all items you brought on stage at the end of your presentation. If you have a particularly intricate presentation, we recommend you recruit your own stage ninjas.
No entry may be a repeat of an entry from any previous competition at Kumoricon or Kumoricon Lite.
Don't plan for complex lighting. The default lighting cue is: lights go up, music starts, you come on at stage right, you leave on stage left, music stops, lights go down.
Song Selection
Entry is limited to one (1) entry per person/group.
Songs may be from any category, but are limited to 3 minutes. If the provided song is longer than 3 minutes it will be cut off.
You must include the lyrics for the song you are using so that we may review for approval. If the song is not in English, you must include lyrics in the original language and the English translation.
Be prepared to sing at least two different songs. If two people have the same song, one or both will be asked to sing an alternate song.
The "Showdown"
You can't have a true showdown without a face off! The top two contestants will face off at the end of the event for the Ultimate Showdown Award!
For Kumoricon Lite, the Showdown Song is: "Stronger" by Kelly Clarkson
Check-In
Important: You must check yourself in at Main Events by 3:30pm to secure your spot in the Cosplay Lip Sync Showdown.
Please email our Lip Sync team with any questions at lipsync@kumoricon.org.