Special Guest DJs at Kumoricon
Rex Stomp
Friday Night Rave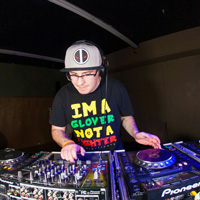 Born and raised in Montana, Rex Stomp arrived in Portland in 2010, quickly immersing himself in the local EDM scene. After experiencing an amazing summer of festivals in the Pacific Northwest, Rex found himself beginning a journey from the crowd to the stage.
In the short time on stage Rex has made himself a household name in the world of hardcore, setting up a tour in late 2016 for several states kicked off with Oh The Places You'll Go! featuring the pioneer in Trapcore Outforce. Early in 2017, he signed his debut release with Go HARD Digital Conflict with another American UK hardcore heavyweight Jason Bouse, which reached 2nd place on the charts on Trackitdown and the top 50s on Beatport.
Perfecting his tastes in UK hardcore and Bassline Hardcore, Rex earned a resident DJ position with Unity Productions in the summer of 2014, and Seattle's Arctic Productions and Wizard Events in early 2016. To date, Rex Stomp has shared the spotlight with popular performers like Klubfiller, Hixxy, Outforce, Hartshorn, Reid Speed, DJ Venom, KJ Sawka, Luna-C, DJ S3RL, and many more.
Atum
Friday Night Rave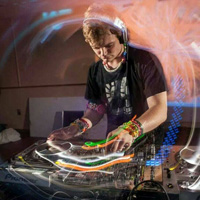 Starting out in the wilds of Idaho, Atum began spinning hard choons, and throughout moving to a bigger city, Atum's love of hardcore has never dimmed. Atum has been a DJ/producer for years and counting; making remixes, originals, and mashups for everyone to love and enjoy! Throughout playing shows and creating insatiable memories for many to remember, his energy is through the roof and his performances are unforgettable!
Tripp
Friday Night Rave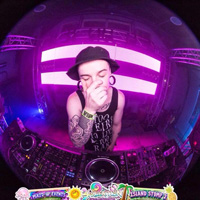 Tripp is a raver. One day Tripp began to fiddle with knobs and whatnot. This is what happens when Tripp fiddles with knobs and whatnot.
JTC
Friday Night Rave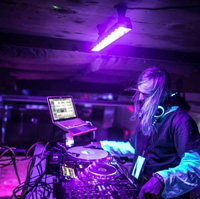 Co-owner of Shattered Emerald Productions, this Portland native cat-scratch DJ has been mixing and scratching since 2011—Vinyl to keep the old school alive, along with the new school for live beats, synths, and womps. How do you like your tempo? Up-Tempo, Mid-Tempo, Down-Tempo? How about all three! Looking for a musical journey? The Jake Jams got you covered!
SuPeR K!
Friday Night Rave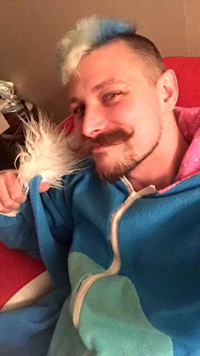 Since 2005, SuPeR K! has been bringing smiles to the masses at events all across North America as well as globally through his weekly internet radio show, sPiN! sPiN! SuPeR! His energetic BounceCore beats and love for ridiculousness combine to create unique sets that pull inspiration from cartoons and anime, pop and meme culture, the sounds of underground raves, and extreme silliness, mashed together in eclectic glory. Are you ready for super-duper yummy beats, pumped full of fun and mixed to perfection? :)
Remnant
Saturday Night Rave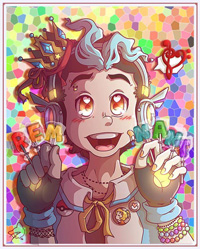 Remnant has been in the Portland/Seattle rave scene since 2005. After this time he decided to found a new production company in Portland called Shattered Emerald Productions. Over the last 3 years he has spent his time at raves behind the scenes and decks spinning J-core/happy hardcore to all who will listen. With his super kawaii beats, Remnant aims to keep you dancing all night and beyond!
☆Taku Takahashi
Saturday Night Rave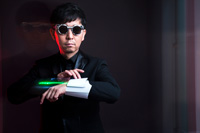 Taku Takahashi launched his career in 1998 as the DJ of music group "m-flo". The group rose to fame soon after, and has sold over 2 million copies of their 30 singles and 10 albums in 10 years. For his solo works, Taku Takahashi is known for producing, as well as remixing music for prominent artists across several genres from around the world. Winning Beatport's "Beatport Music Awards 2011 Top Tracks" with "Incoming… TAKU Remix", he has proven himself as one of Japan's top internationally recognized artists. In addition to his work in the pop and dance music genres, he has been active in production for video game and animation properties, contributing to the soundtracks of several high profile properties over the years. Some of his more prolific work can be found included in Gainax's Panty & Stocking with Garterbelt, Shinichiro Watanabe's Space Dandy, and Square Enix's Figureheads.
In 2011, in his biggest venture yet, Taku Takahashi established Japan's first and only dance music radio station block.fm. Now with over 40 individual programs featuring exclusive mix shows from world-famous international and Japanese DJs, block.fm is gaining strong attention as its fan base continues to multiply. Praised for his many works in the industry, Taku Takahashi was recognized as the number 1 DJ for 2012 and 2013 by Japan's most well-known domestic dance music publication iLOUD for their "DJ 50/50" yearly top DJ list. In 2012, as m-flo, he released the album "SQUARE ONE". In June, 2013, Taku was invited to perform at the inaugural Ultra Korea festival, followed by a performance at Tokyo's own Ultra Japan the same December, bringing the latest dance music to audiences around Asia.
TeddyLoid
Saturday Night Rave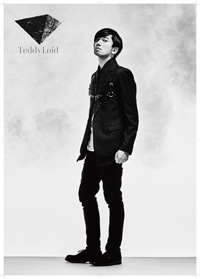 TeddyLoid started his career as MIYAVI's DJ and sound producer by joining his world tour when he was only 18 years old. He also produced the OST for the GAINAX anime Panty & Stocking with Garterbelt with ☆Taku Takahashi (m-flo). He has also had experience in units with Shibasaki Ko and DECO*27, established galaxias!, worked on the album "TOXIC" for the GazettE, and has produced "Neo STARGATE" for Momoiro Clover Z. In 2013, TeddyLoid had a guest appearance at Seibu Dome Taikai. Furthermore, he has provided BGM to the anime Mekakucity Actors.
TeddyLoid has also produced Vocaloid IA tracks and remixes, Square Enix's Mugen∞Knights, and WRECKING CREW ORCHESTRA's new long production SUPERLOSERZ SAVE THE EARTH, directed by Amon Miyamoto. In 2014 he produced the music for the viral hit short movie ME!ME!ME, which was visualized by Hibiki Yoshizaki and vocals sang by DAOKO.
TeddyLoid debuted as a solo artist by releasing his EP from King Records' EVIL LINE RECORDS in August 2014, "UNDER THE BLACK MOON" and his first album "BLACK MOON RISING" in September. In summer 2015, he started "Momoiro Clover Z×TeddyLoid Remix Project" and released an official remix album, "Re:MOMOIRO CLOVER Z". In Momoiro Clover Z's big summer event Momoshinsai 2015, he performed the opening act as DJ. In December, he released his first collaboration product with 12 tracks and 14 sets of guests on "SILENT PLANET" as his original 2nd album. The guests included big names like Tetsuya Komuro, Yasutaka Nakata, HISASHI from GLAY, KOHH, and more.
In 2016, TeddyLoid produced two tracks for HAL College of Technology & Design, one of which titled "Daisuki with TeddyLoid" was a commercial with Hibiki Yoshizaki and vocals by DAOKO. The contrasting track "Daikirai feat. Chanmina" also garnered attention for featuring the up-and-coming Korean rapper Chanmina.
TeddyLoid also created the opening track "Red Doors feat. Yoshikazu Mera" for this summer's new anime, 18if. This September, TeddyLoid performed at the world-renowned EDM festival ULTRA JAPAN 2017.
Mystery Skulls
Saturday Night Rave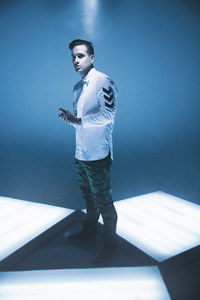 Following a steady two years of touring behind 2014 debut Forever—a #1 hit on the iTunes dance chart—Mystery Skulls is set to release the soulful pop odyssey One Of Us on August 4. For this follow-up, the genre-bending mastermind built upon his sonic tapestry of soul, house, disco, and R&B, while zeroing in on a single "Big Brother"-esque concept: following the relationship of two underground-lowlife residents in a dystopian world as they fight to escape shadowy forces exerting control over society. Joyful lead single "Music" previews the album by declaring that, even in the worst of times, at least there will always be melodies that lift us higher.
Born Luis Dubuc in Venezuela, Mystery Skulls spent most of his childhood in Toronto living above a video store, teaching himself English by consuming horror and sci-fi epics. Relocating once again, to Dallas, led him to pick up his first pair of drumsticks where he channeled his collective admiration of idols, from Michael Jackson to Nirvana to The Locust, into his earliest experimentation with music making. Following a later move to Los Angeles, the self-taught musician began to make a name for himself, and with the release of Forever, he blazed into the electronic and pop sphere, collaborating with pop icons Nile Rodgers and Brandy, as well as earning press love from the likes of Noisey, Earmilk, Nylon, and Complex, who declared his music "Some of the most addictive, hypnotizing disco-pop jams you'll hear."