Guests of Honor
For more information on Kumoricon guests of honor, please read:
Kieran Strange and KIERAN Project 2015
Musical Guests of Honor
Kumoricon is proud to present a concert featuring Kieran Strange accompanied by her Japanese ensemble band, KIERAN Project 2015. This concert marks a milestone for Kumoricon with the KIERAN Project 2015 members acting as Kumoricon's first Japanese Guests of Honor. We welcome Kieran Strange and KIERAN Project 2015!
Kieran Strange
Aside from being an acclaimed cosplayer, LARPer, Slytherin, firebender, half-elf rogue, and self-proclaimed crazy cat mum, Kieran Strange is a quirky, dynamic young artist blending pop sensibilities, edgy guitars, and extremely high-energy live shows into her own personal brand of British pop-rock. Raised on a variety of music genres above her grandmother's pub in a small fishing village in southern England, Kieran left her family behind at the tender age of seventeen to follow her heart and chase her dream of making music, all whilst singing songs about zombies, relationships gone awry, D&D, and video gaming.
As she stands firmly as a voice for the different and discarded, Kieran's die-hard fans, who are disenchanted with the mainstream sense of mind, have coined themselves the #Strangers; their numbers span across the globe, from all four corners of North America out as far as Europe and Asia. Kieran is fiery, verbal, and passionate when it comes to her beliefs, and some of the causes she fights to help support are feminism and equal rights, autism awareness, cancer research, eating disorder and mental health awareness, and anti-bullying both online and off.
Hot on the heels of her debut EP Adamantine Heart, Kieran will be unveiling her sophomore EP Last Hero Standing in the spring of 2015. She also worked with the cast and crew of transgender television sitcom The Switch to compose a theme song for the show. Amidst multiple convention appearances, artwork releases, and costume crafting, Kieran is also currently working on a side project with Japanese-inspired apparel and accessories company Tasty Peach Studios, which will feature J-pop influenced tunes written by Strange, along with cute animations and designs in collaboration with TPS's talented graphic artist, Ryan Zanfei, who is responsible for the extremely popular characters currently featured in TPS' products.
"I was really anxious about being open with the world about who I am," says Strange, "especially when it comes to how much I love to game and LARP, and my cosplay. I was scared the music industry wouldn't take me seriously. But the strength and confidence I've gained from the incredible con-goers and cosplayers I've met all over North America has inspired me to just be myself, wholeheartedly and unapologetically. And I encourage every single one of my #Strangers to do the same!"
Katsuya Sakurai: Bass Guitar
Classically trained in piano from age 3-15, he picked up a guitar at age 16, and then made a permanent switch to bass at 19 when no bass player could be found to join his band. He plays in numerous session bands, supporting domestic and touring singers, filling in with bands, as well as composing his own music. He is sponsored by D'Addario Japan and is listed as one of their National Artists.
Works: Tokyo Chaos City (band). Support: Kieran Strange (Canada), Chris Gorman (Wales), Odd Cardinal (UK), ESNAVI (US)
Anime-specific: Touring band support of Aimee Blackschleger (Attack on Titan, Guilty Crown, Aldnoah Zero, and more)
Yasutaka Nakajima: Guitar
Yasu started guitar at age 14 and after graduating high school, went to live in LA to experience the Hollywood music scene. After returning to Japan, he was a founding member of major label band SPICA. He also began composing TV drama theme songs, movie soundtracks, other artists.
Now performing mainly as a solo artist, he also supports domestic and touring singers as well as being a member of the band BIGNOUN which has high rotation on FOX JAPAN music.
Works: SPICA, solo, BIGNOUN. Support: Daisuke Yamamori (Japan), Shakalabbits (Japan), ESNAVI (US), and many more!
Anime specific: Ending theme song: Government Crime Investigation Agent Zaizen Jotaro (composer, guitar)
Series soundtrack: Wildlife (compose, guitar)
Seiji Fukada: Keyboards
With a unique style and tireless energy, Seiji can be seen many nights a week supporting local bands, leading jam sessions. He also does regular shows with Kinlay Band in local venues, nearby military bases, and is their official keyboardist for all shows and featured on their CDs.
Until recently he was working a regular day job, and musician by night. He has now made the move to offical musician.
Works: Kinlay Band (band member). Support: Joe David (US/Japan), Esnavi (US), and more.
Jun Mochizuki: Drums
Jun began playing drums professionally while still a university student. Entering a YAMAHA Japan sponsored contest called "Tokyo Band Summit", his band played 200 live shows in one year, winning the overall prize. Currently supporting a variety of artists and styles in Japan, he plays pop, jazz, and rock. In addition, he is the lesson director for drum clinics held by famed drummer Hideo Yamaki, and has also done "B-Side" recordings with legendary arena rock singer Koji Kikkawa.
Works: bring (band), Koji Kikkawa (B-side support) and many more.
Anime specific: One Piece (2015) ending theme song
Video game works: CrossxBeats (Capcom)
Patrick Seitz
Voice Acting Guest of Honor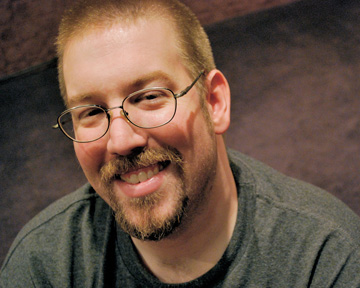 When he's not busy playing Love Live: School Idol Festival, Patrick Seitz gets paid to voice guys who (A) yell a lot, (B) wear an eye-patch, (C) have an accent, or (D) sport a cool haircut. Have your doubts? His anime credits include Gamagoori from Kill la Kill; Franky from One Piece; Laxus from Fairy Tail; Keith from Attack on Titan; Motochika from Sengoku Basara; Senji from Deadman Wonderland; Isshin and Kenpachi from Bleach; Germany from Hetalia; Agni from Black Butler; Simon from Durarara!!; Kunzite from Sailor Moon; Sky High from Tiger & Bunny; Luke Valentine from Hellsing and Hellsing: Ultimate; and JP from Redline. Grimmer from Monster and Nekozawa from Ouran High School Host Club don't really fit any of those categories, but they're cool, so they're on the list!
On the video game side of the equation, Patrick's credits include Ragna in the BlazBlue series; Garrosh Hellscream and Arthas Menethil in World of Warcraft; Scorpion in the last few Mortal Kombat games; Artanis in StarCraft II; Kog'Maw, Lucian, and Renekton in League of Legends; Kana Rua in Pillars of Eternity; Basilio in Fire Emblem: Awakening; Samson in Skullgirls; Chopin in Eternal Sonata; Riptide, Hot Head, and Chomp Chest in the Skylanders series; and create-a-character voices in Dragon Ball XenoVerse and The Sims 4.
He must get some secret thrill from watching his books/movies/games backlog grow impossibly long, because Patrick also does script-adaptation and ADR directing. If you've seen shows like Steins;Gate, Romeo x Juliet, Space Dandy, Princess Jellyfish, Deadman Wonderland, Future Diary, or Danganronpa: The Animation, he done writ some of them words—or, in the case of Summer Wars and Wolf Children, all of them words! His directing credits include State of Decay, Fire Emblem: Awakening, Citizens of Earth, Rune Factory 4, Conception 2, Shin Megami Tensei: Devil Survivor 2: Record Breaker (breathe!), Monster, Girls Bravo, and BlazBlue: Alter Memory.
David Vincent
Voice Acting Guest of Honor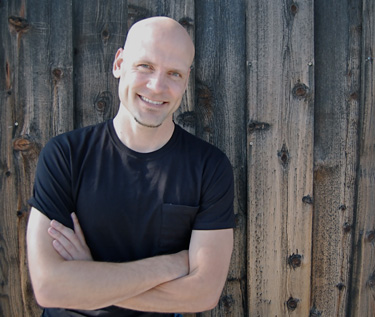 David Vincent is a professional voice actor and television producer based in Los Angeles, California. He has lent his voice to a variety of anime and video game titles, as well as numerous national commercials for television and radio.
David was nominated "Best Voice Actor in an Anime" by the American Anime Awards for his work in GUNxSWORD.
Some of his best known credits include Senketsu in Kill la Kill, Grimmjow Jaegerjaquez and Kouga Kuchiki in Bleach, Li Xingke in Code Geass, Archer/Gilgamesh in Fate/Zero, Assassin in Fate/Stay Night, Van in GUNxSWORD, Seiji in Durarara!!, Arthur August Angel in Blue Exorcist, Jin Kisaragi and Hakumen in the BlazBlue game series, Richard in Tales of Graces F, Raymond Vester in Resident Evil: Revelations, Marshall Law and Forest Law in the Tekken franchise, Shin Kamiya in Tekken: Blood Vengeance, Eliot in Dead Or Alive 5, Keiss in Final Fantasy: The Crystal Bearers, T-Hawk in Super Street Fighter IV, and Richter in Castlevania: The Dracula X Chronicles.
Other titles include Halo 4, Soul Calibur V, Spec Ops: The Line, and Alpha Protocol, plus many more new titles to be released this year.
In addition to voice acting, David has also appeared in front of the camera in guest and co-starring roles on primetime television shows NCIS, Criminal Minds, and The Mentalist, among others.
Please feel free to say hello to David on Facebook at https://www.facebook.com/OfficialDavidVincentFanpage or join his fan club at https://www.facebook.com/groups/DavidVincentsWindorPanthers/.
Christine Marie Cabanos
Voice Acting Guest of Honor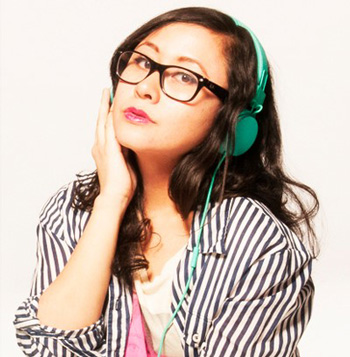 When it comes to animation and video games, Christine is a fan at heart. Her passion for the culture led her to pursue her voice-acting career. Her breakout role came as Azusa Nakano of K-On!.
Christine has since earned roles including Haruka in Oblivion Island, Filia in Skullgirls, Nepgear in the Hyperdimension Neptunia series, Keina Sawaya in Atelier Meruru, roles in video games such as Time and Eternity, Ragnarok Online 2, the Princess in Redline, the titular character of Squid Girl in Squid Girl, Minawa Ando in the Mahoromatic OVA: I'm Home, Sarah in Rozen Maiden Overture, Michi Kondo in Lagrange: The Flower of Rin-ne, Ruka Asato in Accel World, Madoka Kaname in Puella Magi Madoka Magica, Shiemi Moriyama in Blue Exorcist, Silica in Sword Art Online, and Reina and Mew in Pokémon Origins.
twitter.com/ChristineMCVA
facebook.com/ChristineMarieCabanosVA
Erica Mendez
Voice Acting Guest of Honor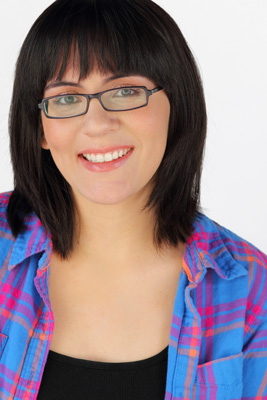 Originally from the Chicagoland area, Erica is currently residing in Los Angeles and working as a professional voice-over artist.
She is best known for her roles as Ryuko Matoi in KILL la KILL, Aladdin in Magi: The Labyrinth of Magic, and Pac in Pac-Man and the Ghostly Adventures. She recently made her network TV debut in the one-hour animated special Lalaloopsy Girls: Welcome to L.A.L.A Prep School as Cloud E. Sky.
Her video game works include Fran in Demon Gaze, Eryn in Fairy Fencer F, Micie Sun Mussemburg in Atelier Escha & Logy, Lucchini in The Witch and the Hundred Knight, Esmyrelda Maximus in Cryamore, and minor roles in Ar nosurge, Dust: An Elysian Tail, and Heroes of Newerth. She also played various characters in the anime Blood Lad and is excited to have more fun roles to announce in the upcoming months.
You can keep up with Erica's role announcements and incoherent rambling by following her on Twitter @tsunderica.
The Slants
Musical Guests of Honor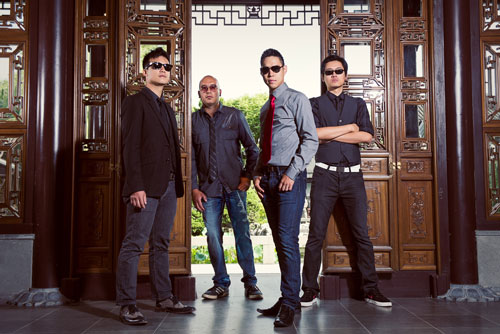 Portland's The Slants are the first and only all-Asian American dance rock band in the world. They offer up catchy dance beats, strong hooks, and a bombastic live show that is "not to be missed" (The Westword). The Willamette Week says "While the band may well be best experienced live, Slants releases always promise a few blistering, note-perfect singles." The music is the perfect combination of 80s driven synth pop with hard-hitting indie, floor-filling beats which fans affectionately dub as "Chinatown Dance Rock".
They've been featured on Conan O'Brien, the BBC, NPR, IFC TV, Huffington Post, MTV, and over 1,500 radio stations, tv shows, magazines, and websites across 82 countries.
18 international tours, including appearances in 46 of 50 US states, have led to headlining showcases at major festivals such as SXSW, MusicfestNW, San Diego Comic-Con, and Dragon Con. The band has also toured/provided support for The Decemberists, Mindless Self Indulgence, Girl Talk, Apl.De.Ap (of Black Eyed Peas), and Shonen Knife. In 2011, The Slants worked with the Department of Defense for a series of shows at US and NATO bases in Eastern Europe, dubbed "Operation Gratitude".
Every one of their last 9 music videos have gone viral, gaining tens of thousands of views within days. Their single, "You Make Me Alive", surpassed 300,000 views in the first few months.
Two recent music videos feature martial arts choreography by Sammo Hung (The Matrix, Ip Man, and Enter the Dragon) and international stars Daniel Wu and Shu Qi.
They've won "Album of the Year" and "Editor's Choice" from dozens of magazines, including Willamette Week, LA Weekly, Shojo Beat, Village Voice, City Beat, and Rockwired.
Whether rocking music halls, anime conventions, maximum-security prisons, colleges, or army bases, it's clear that The Slants' infectious brand of "so damn good" music will leave you wanting more (MRU Magazine).
www.theslants.com
facebook.com/theslants
twitter.com/theslants
youtube.com/slantsvideos
instagram.com/slantsofficial