DJs at Kumoricon
Friday Night: Kumoricon Kawaii Rave!!
Moon Mirror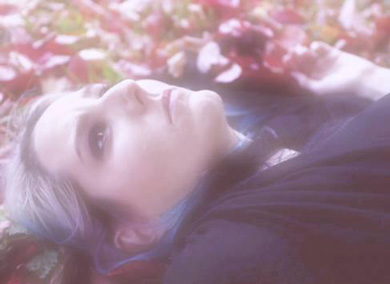 Moon Mirror is a music producer from Portland, OR. In addition to creating her own unique style of music, she is also the vocalist for the duo THAT WAS THEN THIS IS NOW with producer Blvck Ceiling and the creatrix of SUPER FUN HAPPY KAWAII PARTY, a monthly dance night dedicated to all things J-pop, K-pop, anime, Vocaloid, Lolita, and cosplay—every third Sunday at The Lovecraft Bar in PDX.
HOJO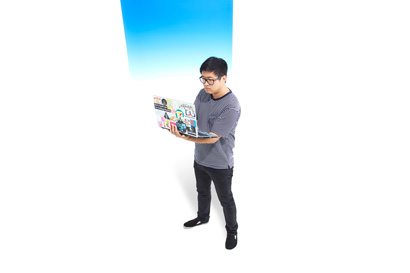 HOJO is a DJ and producer from Seattle. He heads the CUSTOMS collective, booking acts from all over the world and showcasing the cutting edge of music. His sets fly over every genre, every bpm. He loves Asian pop music and is hopelessly addicted to melody.
Pete Ellison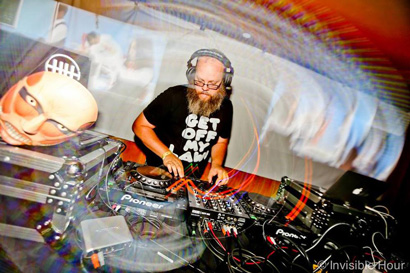 Pete Ellison is a multimedia visual artist, designer, and music producer from Portland, OR. Working tirelessly to vend at parties and conventions, his bright and crazy t-shirts have quickly become staple attire for ravers and convention-goers in the Northwest, with his limited edition items highly sought after by collectors. When not designing, he can be found rocking the decks at anime convention stages or exploring cities to find the latest sweet treats and cool graffiti.
Saturday Night: The Ultimate Dance
DJ Gino Mari & The DiscoSnake are back and have delved deep into their vast music collections to present you with the Ultimate Anime, Gaming, Clubbing, and Pop Dance experience imaginable. The Ultimate Dance takes you far beyond the realms of your experience. The original, greatest, bubbletastic, massively multiplayer, adrenaline pumping dance ever to hit Kumoricon—that's 4 hours of head 2 head, cosplay shaking it, that will challenge even the most hardened dancer. But that's just for starters… Then, but only if you're tough enough, you can pick up the gauntlet and request banging tracks from those fiendish genius deejays from CMD Productions and Gino Mari Music. Will you prove strong enough to meet the challenge? Come on out and show us your Ultimate Dance?
The DiscoSnake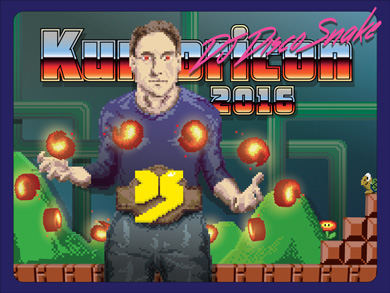 They tell stories of a man who spun for the convention and then disappeared without a trace. When the staffers came back, they brought video screens, speakers and lighting. Now Kumoricon has unlocked the gates to the unknown, and only one DJ stands between the forces of Evil and Earth. That man is the DiscoSnake. Prepare yourselves for the most ecstatic adventure yet! Like nothing you've ever experienced. Dramatic music, pulse pounding bass, incredible graphics, and revolutionary lighting technology combine to draw you into the most awesome immersive first-person dance experience ever created. Genuine Rave Atmosphere™ with real-time lighting and shadows, real world physics, ragdoll effects and 2.1 surround sound. Dance your excess energy off in our 10,000+ sq ft multi-player dance hall while listening to the sounds of nerd culture like you've never heard it before. The DiscoSnake's over-caffeinated DJ sets effortlessly span across dance genres and times, with generous helping of anime themes and video game tunes shotgunned into the set. It's go time!
Gino Mari
Notorious frontman for Portland Electronic Rock outfit The Gentry, likes to say he DJs "Eclectica" (meaning everything from synthpop to punk rock to crunk and _______. He does this all over the world in his spare time. From coast to coast he gets the kids sweating. He's taken his records across the pond to Nebula (Lima, Peru's largest nightclub) as well as parties in Florence, Italy and Vancouver, BC. In other words… dude gets around. Gino got his feet wet in Portland, Oregon's industrial goth scene in 1997, DJing everywhere from the infamous Paris Theatre to the goth room at The Escape. From there he started his own DJ night at the now defunct PDX staple La Luna. This propelled Mari into the world of party promotion and events like "Continuum", "Sound & Vision", and "Oscillate" (Portland's premier Electroclash Party). During this time Gino was also the resident DJ for the Kumoricon Dance Party. In the years that followed, Gino redirected his focus and obsession with music to form his own recording studio (The Country Club).