Guests of Honor
For more information on Kumoricon guests of honor, please read:
Stephanie Sheh
Voice Acting Guest of Honor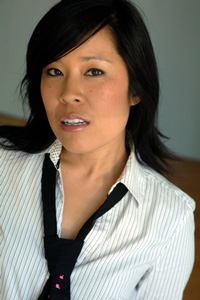 Stephanie Sheh is best known for her voice acting in anime (Hinata in Naruto, Orihime in Bleach, Eureka in Eureka 7, Yui in K-On!, Mikuru in The Melancholy of Harui Suzumiya, to name a few). She voices Zhu Li in The Legend of Korra, Share Bear in Care Bears: Welcome to Care-a-Lot, Lisa in The Secret Millionaire's Club, Mrs. Rabbit in Nickelodeon's Peter Rabbit, Jinafire in Monster High, and Duchess Swan in Ever After High. Stephanie has also voiced numerous video games such as Rebecca Chambers in the Resident Evil franchise, Bravely Default, and Natalia Kimlasca Landvaldear in Tales of the Abyss, to name a few. Stephanie is also an ADR writer (Oscar-nominated Ernest & Celestine) and voice director, and she produced the simultaneous release of the English language production of Gundam Unicorn in which she voiced Mineva. To stay up to date on her projects, follow her on Twitter or join her public Facebook page.
Raj Ramayya
Musical Guest of Honor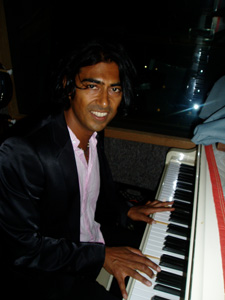 Raj Ramayya is an Indo-Canadian singer, composer, and lyricist based in Marin County, California. His claim to anime fame would be his musical collaborations with famed Japanese composer Yoko Kanno as a member of The Seatbelts. Raj sang the opening credits song "Ask DNA" and wrote the lyrics for "Cosmic Dare (Pretty with a Pistol)" from the fan favorite feature film Cowboy Bebop: the Movie, and both sang and wrote the lyrics for "Strangers" from the anime series Wolf's Rain. Not limited to music in anime, he has also worked on songs for video games from the likes of Konami, Sega, and Capcom.
Raj has been featured as a guest vocalist/composer with several distinguished artists, ranging from talented composers Yoko Kanno (Escaflowne, Cowboy Bebop, Wolf's Rain) and Tatsuya Oe (Captain Funk, Hotei), to gifted lyricists Chris Mosdell (Eric Clapton, YMO) and Ron Sexsmith, and everyone in between. His work has won him multiple awards and critical acclaim from around the world.
Among his other projects are the electronic Indian fusion music project "Bhang Lassi", the alternative Indian-influenced folk rock band "The Beautiful Losers", and session singing for products ranging from Asahi Beer and KFC, to Toyota and Coca-Cola. He is also a guest vocalist with three different Japanese electronic music groups: Captain Funk, Akakage, and Studio Apartment, with SA's song "Strawberry Rainbow" (which Raj both sung and wrote lyrics for) hitting #1 on the iTunes Japan charts!
Raj is excited to be coming to Kumoricon for the first time and can't wait to meet everyone!
For more information, and to keep up with Raj, you can visit him online at:
Raj Ramayya
ReverbNation – Raj Ramayya
ReverbNation – The Beautiful Losers
Facebook – Raj Ramayya
Twitter – @rajramayya
Karen Strassman
Voice Acting Guest of Honor
Karen Strassman is an actress, voice-over artist and dialect coach, known the world over for hundreds of characters she has created in many forms. She delights in crafting characters that touch the brilliant human spirit and entertain the child within all of us.
She has created hundreds of voice-over characters of all shapes, sizes, genders, ages, and species, from classic Disney princesses, to iconic villainesses, to talking jellyfish and shy tadpoles. Karen stars as 'Jinja' in the new Nicktoons series, Monsuno, and she also voices every other female character in the show (over 24 at last count).
An extensive list of Karen's credits can be found on IMDB or her website, but some of her favorite VO projects include: League of Legends, LEGO Friends, Monster High, Winx Club, Monster, Monsuno, Rugrats All Growed Up, Bleach, StarCraft 2, World of Warcraft, EndWar, Final Fantasy, Fallout, Everquest, Red Faction Armageddon, Persona, Bioshock 2, Castlevania, Rumble Roses, Mortal Kombat, Saboteur, Silent Hill, Star Wars: The Old Republic, Tony Hawk, Valkyria, Street Fighter X Tekken, Van Helsing, Buffy the Vampire Slayer, Dead or Alive, Resident Evil, and more.
Bryce Papenbrook
Voice Acting Guest of Honor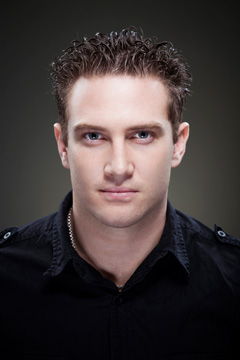 Bryce Papenbrook has been a professional voiceover artist since the age of eight. He was introduced to the voice acting scene by his father, Bob Papenbrook, and has continued the trade in his footsteps. Bryce has performed in numerous video games, cartoons, and television shows. Some recent roles include Kirito in Sword Art Online, Rin Okumura in Blue Exorcist, Chooki & Lydendor in Tenkai Knights, Red in Pokémon Origins, Makoto Naegi in DanganRonpa: Trigger Happy Havoc, numerous roles in Call of Duty: Ghosts, Tiz Arrior in Bravely Default, Adol Christin in Ys: Memories of Celceta, Inky in Pac-Man and the Ghostly Adventures, Black Ranger in Power Rangers Megaforce, Sultan in Disney Princess Palace Pets, Lest in Rune Factory 4, Henry in Fire Emblem Awakening, Issachar in Shin Megami Tensei IV, Asbel Lhant in Tales of Graces F, Zidane Tribal in Final Fantasy Dissidia 012, Masaomi Kida in Durarara!!, and Guan Ping in Dynasty Warriors. Past leading roles include Shugo in .hack//Sign Legend of the Twilight, Jack in MAR, Jack Russell in Radiata Stories, Hanabusa Aido in Vampire Knight, and Isami Fujiwara in Noein.
Chuck Huber
Voice Acting Guest of Honor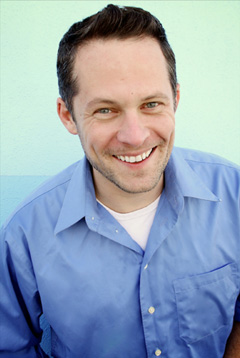 Chuck Huber started acting in anime in the roles of Garlic Jr. and Android 17 in Dragonball Z. Since then he has voiced hundreds of characters including Hiei in YuYu Hakusho, Stein in Soul Eater, Kululu in Sgt. Frog, Mohji in One Piece, Shou Tucker in Fullmetal Alchemist, Han in Blue Gender, Hiro in Shin Chan, Ashe in Black Butler, Reever in D.Gray-man, Hector in Glass Fleet, Yuichi in Initial D, Akai in Oh Edo Rocket, Melt in The Tower of Druaga, Adashino in Mushishi, Eric Nishijima in Darker Than Black, Havel in Trinity Blood, Austria in Hetalia and many more. He has been a writer on Hetalia, Sgt. Frog, Baccano, Spice and Wolf and others.
As a filmmaker Chuck has acted, produced, written or directed for Arbor Day – The Musical, The Troubadoors, The Fragility of Seconds, The Mechanical Grave, and Odd Man Out, among others. He began acting in Chicago at the Goodman Theater, the Court Theater, and the Steppenwolf Theater after graduating from DePaul University. He continues to work on stages in the Dallas/Fort Worth area. Most recently he played Hugh Jameison in the movie Parkland, produced by Tom Hanks and starring Billy Bob Thornton and Paul Giamatti.
Christopher R. Sabat
Voice Acting Guest of Honor
Christopher R. Sabat has lived on a diet of Senzu Beans for nearly 15 years. As the voice director for Dragonball Z as well as the actor behind Vegeta, Piccolo, Yamcha, Mr. Popo, Kami, Jeice, Recoome, Korin, Burter, Shenron, Zarbon, Guru, Porunga, and countless others, you could possibly say he is the voice of Dragonball Z. Christopher currently owns OkraTron 5000, a game audio and voice-over production studio in Dallas, Texas.
Christopher has also lent his voice to countless other roles in the anime and video game world including Alex Louis Armstrong in Fullmetal Alchemist, Roronoa Zoro in One Piece, Ayame Sohma in Fruits Basket, Saiga Tatsumi in Speed Grapher, Kurogane in Tsubasa Chronicles, Daisuke Jigen in Lupin III, Garland in Dissidia: Final Fantasy, Rundas in Metroid Prime 3: Corruption, Alex D in Deus Ex: Invisible War, and both Captain Smiley and Star in Comic Jumper.
When not in the studio, Christopher tries to spend as much time as possible with his wife Tabitha and his brand new baby girl, Hero.
Patrick Seitz
Voice Acting Guest of Honor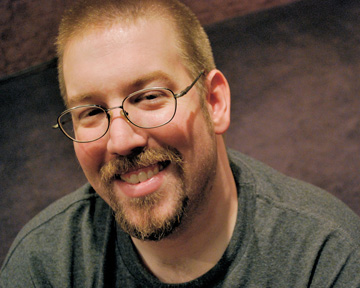 Patrick's anime roles include Franky in One Piece, Sky High in Tiger & Bunny, Germany in Hetalia, Agil in Sword Art Online, Senji in Deadman Wonderland, Simon in Durarara, Laxus in Fairy Tail, Sloth in FMA: Brotherhood, JP in Redline, Agni in Black Butler, Motochika Chosokabe in Sengoku Basara, Nekozawa in Ouran High School Host Club, Isshin Kurosaki in Bleach, and Grimmer in Monster.
On the gaming side of the ledger, you can hear Patrick as Ragna in the BlazBlue franchise, Scorpion in the last few Mortal Kombat titles, Lucian, Kog'Maw, and Renekton in League of Legends, Fenrich in Disgaea 4, Chopin in Eternal Sonata, Dracula in various 2D incarnations of Castlevania, Cervantes in SoulCalibur V, Bob and Hugo in Street Fighter X Tekken, Arthas Menethil and Garrosh Hellscream in World of Warcraft, and a bevy of demonic horrors in Diablo 3.
When we can get him to shut up, Patrick works as a script-adapter and VO director as well, having adapted portions of Steins;Gate, Hellsing Ultimate, Princess Jellyfish, Sengoku Basara, Romeo x Juliet, Heaven's Lost Property: Forte, and all of Wolf Children and Summer Wars, to name just a few. His directing credits include Monster, State of Decay, and Girls Bravo, the latter of which he also got to adapt.