Guests
Chris Cason
Voice Actor, Director, Scriptwriter Guest of Honor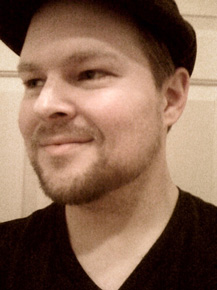 For over ten years, Chris Cason has participated in almost every facet of anime production. He has been associated with numerous projects (exclusively for FUNimation Entertainment) in a voice acting, ADR directing, or scriptwriting capacity. Some of his work has been featured on Spike TV, The Independent Film Channel (IFC), Nicktoons, The Cartoon Network, and The CW.
Chris's best known voice credits include: Gluttony in Fullmetal Alchemist, Tien Shinhan and Mr. Popo in Dragon Ball Z (and returning as Mr. Popo in Dragon Ball Z Kai), Holy Roman Empire in Hetalia: Axis Powers, Jack the Ripper in Soul Eater, Boo and Whitey in Shin chan, Miyamoto and M1 in Yu Yu Hakusho, Fumihiro in Initial D, Chamo in Negima, Hanai in School Rumble, Babbit in Kodocha, Taruru in Sgt. Frog, Siegfried in KenIchi: The Mightiest Disciple, and Genzo in Oh! Edo Rocket.
He can also be heard in: Case Closed, Gunslinger Girl, Basilisk, Ouran High School Host Club, Suzuka, Tsubasa: RESERVoir CHRoNiCLE, Black Cat, Darker Than Black, Bamboo Blade, Kaze no Stigma, Aquarion, One Piece, Big Windup!, D.Gray-Man, BECK: Mongolian Chop Squad, RIN, Speed Grapher, and Summer Wars.
Some of his ADR directing and assistant ADR directing credits include: DBZ Uncut, Dragonball, Dragonball GT, Yu Yu Hakusho, Negima, Kodocha, Galaxy Railways, Baki The Grappler, School Rumble, Hell Girl, Kaze no Stigma, Bamboo Blade, Birdy the Mighty: Decode, Initial D, and Tsubasa Tokyo Revelations.
He has also had the opportunity to be a part of many popular video games. His two favorites were: voicing random ghouls and specters for Ghostbusters: The Video Game, and as one of the contributing guitarists in Guitar Hero 3.
For additional information, visit Chris Cason's Anime Chuckle Hut on Facebook.
David Vincent
Voice Actor, Producer Guest of Honor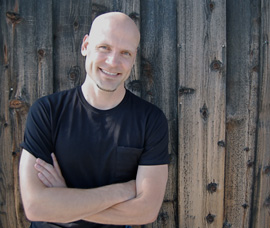 David Vincent is a voice actor / television producer based in Los Angeles, California. He has lent his voice to a variety of anime and video game titles, as well as numerous commercials for television and radio.
Some of his best known anime credits include Code Geass as Li Xingke, and Grimmjow Jeagerjaques in Bleach. Other anime credits are Van in Gun x Sword, Seiji in Durarara!, Kekkaishi as Sakon, Chester Barklight in Tales of Phantasia, Assassin in Fate/Stay Night, General Logi in Blue Dragon, and Giichi in Blade of the Immortal.
Some of his more recent video game credits include Marshall Law in Tekken 6, Jin Kisaragi and Hakumen in BlazBlue, Final Fantasy Crystal Chronicles: The Crystal Bearers as Keiss, Street Fighter IV as T. Hawk, Medal of Honor as Morgan, The Last Remnant as Blocter, Infinite Undiscovery as Edward, and Castlevania: The Dracula X Chronicles as Richter, and many more.
In addition to voice acting David has also appeared in front of the camera in guest and co-starring roles on prime time television shows NCIS, Criminal Minds and The Nine, among others.
Please feel free to say hi on Facebook!
Todd Haberkorn
Voice Actor Guest of Honor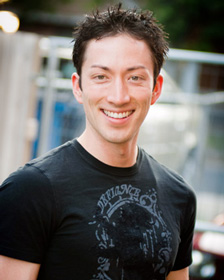 Todd Haberkorn is a proud member of the anime community and continues to be its humble servant by way of English dubbing. Todd received his BFA in acting from Southern Methodist University and currently works as a professional actor, on and off the camera in Texas and the surrounding states.
Todd is most recognizable as the lead voice talent in Hetalia as Italy, Sgt. Frog as Keroro, Suzuka as Yamato, Ghost Hunt as Naru, Claymore as Raki, xxxHOLiC as Wataknuki, D.Gray-Man as Allen Walker, Sands of Destruction as Kyrie, Soul Eater as Death the Kid and a few others that he can't mention just yet. A few supporting roles to catch Todd in are Shuffle as Itsuki, Hell Girl as Ichimoruken, Baccano! as Firo, Darker than Black as Kono, Ouran High School Host Club as Hikaru and One Piece as Khoza.
You can watch most of the shows listed above on Hulu.com (and not illegally please). Todd also is a producer with his company, Out of the Office Productions and represented by The Horne Agency.
The Anime Hunters
Cosplay Performer Guests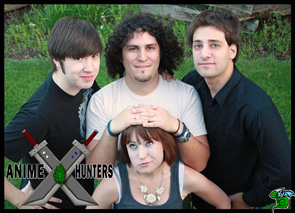 The Anime Hunters are back for Kumoricon 2011 to bring you more cosplay-flavored entertainment! For those of who you do not know The Anime Hunters, they are a 4-person online comedy group made up of Yatta Dante (Dane), Yatta Cloud (Zach), Random Dancing Kid (Jeremy), and Chibiroth (Cassie). They have completed their first season, and will be showing their new episode of the second season at their daytime panel. Also, for those of you who are 18+, they have a special treat at their midnight panel… something they've never done before!
Slightly Anime
Cosplay Performer Guests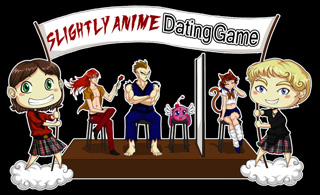 Slightly Anime is an anime convention-based entertainment group, starring members Keith, Amanda, David, and Tim. The group has won "Best of Show" at the very first Kumoricon, "Best of Show" and "Best Professional Skit" at Sakura-Con, as well as others. Slightly Anime has run major cosplay competitions, hosted panels about cosplay and life at conventions, and most notably, put together the "Slightly Anime Dating Game" for 7 years now.
Slightly Anime will present the ever-popular Slightly Anime Dating Game, including a special 18+ version in the late evening.
Jason Thompson
Author, Editor Industry Guest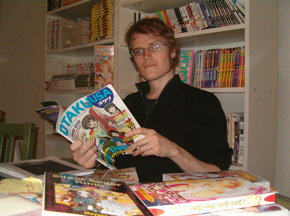 Jason Thompson is the author of the Eisner-nominated encyclopedia Manga: The Complete Guide and author of the graphic novel King of RPGs (kingofrpgs.com). As a manga editor for VIZ and Del Rey, he has worked on the English editions of titles such as Naruto, Fullmetal Alchemist, Yu-Gi-Oh!, Dragon Ball Z, Hana-Kimi, One Piece, Shaman King, Uzumaki, The Drifting Classroom, and Sayonara, Zetsubou-sensei. His work has appeared in Wired, The Comics Journal, and every issue of Otaku USA Magazine. He is the author/artist of several fantasy and horror comics including H.P. Lovecraft's The Strange High House in the Mist, The Dream-Quest of Unknown Kadath, Hyperborea, and The Stiff, all on mockman.com. He is @khyungbird on Twitter.
Boilerplate
Comic Artist Industry Guests
Husband-and-wife team Paul Guinan and Anina Bennett have been collaborating in print since 1989. Together they created the groundbreaking science fiction graphic novel series Heartbreakers and the steampunk sensation Boilerplate: History's Mechanical Marvel. Boilerplate—hailed as "a masterpiece" by The Telegraph and "brilliant" by everyone from Cherie Priest to Mike Mignola—has attracted the attention of producer J.J. Abrams, who plans to base a feature film on the book.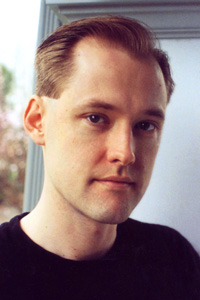 Paul is a multimedia artist and recovering Chicago television personality. He combined his skills in illustration, photography, and model-making with his love of history when he created Boilerplate, the Victorian-era robot. Paul also co-created Chronos, a time travel series from DC Comics, and is internationally renowned as an authority on nineteenth-century automatons. He has done work as an animation background designer, a storyboard artist, and an illustrator for all the major comic book publishers.
Anina, first published at age 15, has penned five Heartbreakers graphic novels and edited everything from Star Wars comic books to Supreme Court briefs. She also teaches comics writing workshops for students of all ages. Her career has taken her from Chicago, where she cut her teeth at First Comics; to Dark Horse Comics in Oregon, where she worked with author Harlan Ellison; and to Denmark, where she handled Mickey Mouse tales for multimedia giant Egmont.
Paul and Anina were raised in Chicago and have known each other since before the Internet existed. They now reside in Portland, Oregon, with their weimaraner Bowie. Visit them online at www.BigRedHair.com and follow @bigredhair on Twitter.
Gia Manry
Anime Reporter Industry Guest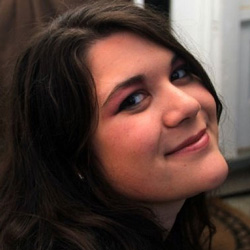 Gia Manry is a professional writer best known for her work at Anime Vice and Anime News Network. She has also written for Anime Insider, animeOnline, and a bunch of other places with "Anime" in the name.
Deb Aoki
Manga Editor Industry Guest
Deb Aoki has been the manga editor for About.com since 2007. Besides writing about manga news, reviewing manga, and interviewing manga artists, she also draws a comic strip, Bento Box, for the Honolulu Star Advertiser newspaper, and did a series of comics drawing tutorials for Sakura Pens of America. You can find her at manga.about.com, or on Twitter at @debaoki.
Hypergate Studios
Web Design and Comic Book Creation Industry Guests

Hypergate Studios is a Seattle, Washington-based company that specializes in local comic book creation and online reputation building/management. Since three friends started the company in a bar one snowy January, we've been writing, drawing, coloring, designing, coding, gaming, learning, podcasting, blogging, teaching, playing, and loving everything nerdy, techy, dorky, and geeky; then putting it on the Internet. Our creative division has worked with Wacom and Adobe to put together training courses specifically to take talented traditional artists to the digital world. We have produced our own comic book series as well as created a multitude of fan art posters. Visit our booth to get your hands on local comic book art and fan art, educational documentation, and finally try out some of the cutting edge Wacom products.