Guests of Honor
Tiffany Grant
Voice Actress
Tiffany Grant is excited to return to Kumoricon! Best known as Asuka in Neon Genesis Evangelion, Tiffany was the first anime voice actor hired in Texas (Feb. '94).
She's voiced characters in over 1000 TV episodes, OVAs & movies including Azumanga Daioh, Chrono Crusade, Blue Seed, Golden Boy, Full Metal Panic? Fumoffu, Godannar, Fullmetal Alchemist, One Piece, The Wallflower, Kurau Phantom Memory, Tsubasa: RESERVoir CHRoNiCLE and Maburaho. Video game credits: Unlimited Saga, Deus Ex: Invisible War. Recent projects include Fullmetal Alchemist: Brotherhood, Blue Drop and Tears to Tiara.
Ms. Grant has adapted English dub scripts for TV series such as Angelic Layer, Hello Kitty's Animation Theater, Maburaho, Ah! My Goddess season 2, The Wallflower and Jungle Juice (live-action film). She also wrote scripts for several subtitled projects including Miyuki-chan in Wonderland.
Additionally, Tiffany contributed to the albums "Voices for Peace" and "Voices for Tolerance"(www.voicesfor.org). Profits benefit charities like Doctors Without Borders. CDs and downloads: www.cdbaby.com and iTunes.
Non-anime work includes Arlington Road (with Jeff Bridges) and indie films Laughing Boy and Dead of Knight. Tiffany has years of experience in theatre and commercials and an incurable Hello Kitty addiction! For more, visit http://tiffanygrant.eva-r.com/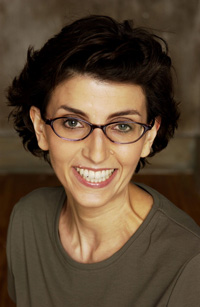 Todd Haberkorn
Voice Actor
Todd Haberkorn is currently a proud member of the anime community and continues to be its humble servant by way of English dubbing.
Haberkorn received his BFA in acting from Southern Methodist University and continues to work professionally, primarily in Texas and surrounding states, as an actor, director, producer, and writer. Unfortunately, the FUNimation Podcast is no more, so you won't see him as the host of that (unless everyone bands together and writes to FUNimation!!—there might be a box set in it for ya!!).
As far as shows go, catch Todd's voice as lead roles in Hetalia as Italy, Sgt. Frog as Keroro, Suzuka as Yamato, Ghost Hunt as Naru, Claymore as Raki, xxxHOLiC as Wataknuki, D.Gray-Man as Allen Walker, Sands of Destruction as Kyrie, Soul Eater as Death the Kid, and some others he can't say right now. A few supporting roles include Itsuki in Shuffle, Ichimoruken in Hell Girl, Firo in Baccano!, Kono in Darker Than Black, Hikaru in Ouran High School Host Club and Khoza in One Piece. Check out most of the shows listed above on Hulu.com and not illegally please.

When not in the booth, Todd is a producer with his company, Out of the Office Productions. Todd is represented by The Horne Agency.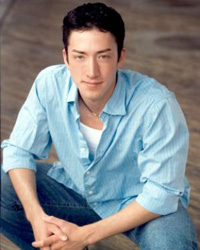 Sonny Strait
Voice Actor
Don "Sonny" Strait (born June 28, 1965 in Kaufman, Texas) is an American comic artist and voice actor (mainly anime-related). He is best known as Krillin from Dragon Ball Z, the first voice of Toonami's mascot, TOM, Maes Hughes from Fullmetal Alchemist, and the current voice of Usopp from One Piece. He mainly works with FUNimation.
He and his friend William (Bill) Foster made a comic called Muff Dyver and the Sex Gophers From Hell and, after being noticed by some local celebrities in the small college town Denton, Texas, they went on to make more such as The Atomic Punk and Mr. Average.
Besides his voice acting career, Sonny has also penciled several comic strips as well as two stories for the Elfquest series.
Sonny is currently under contract to publish a manga titled We Shadows with Tokyopop. The first volume debuted in August 2007 and was nominated shortly after for YALSA's Great Graphic Novels for Teens list in 2008.
His most recent work is an online comic, Car Bombs. He and his wife also sing in a cover band called White Girl.
Sonny Strait's Kumoricon visit is presented by CNBookings (www.cnbookings.com).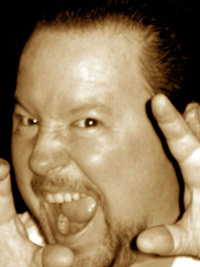 Kevin McKeever
Marketing Coordinator
A graduate of the lighting design program from Emerson College, Kevin has been working in the entertainment industry for nearly fifteen years. He has worked in theater production at world class venues such as the Goodspeed Opera House, the Emerson Majestic Theater, Foxwoods Casino, and the Mohegan Sun Resort, which he helped open in 1996.
His television production credits include Jackass, Kids Say the Darndest Things, Guinness Book of World Records, The Krypton Factor, Farmclub.com, The '60s, as well as various television commercials. His film credits include Mystery Men, For Love of the Game, and Billy Frankenstein. Kevin has also served as Assistant VP of Production for feature film producer and New York Times best-selling author Lynda Obst.
Kevin's first official assignment in the Robotech universe was as an auditor of Robotech's television ratings and viewer demographics during its original run in the 1980s. Kevin's analysis of the ratings in a cost-effective manner along with his years of production experience made him a natural candidate for the Robotech team.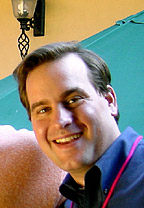 Carl Horn
Manga Editor
Carl Gustav Horn is a manga editor at Portland's own Dark Horse Comics, whose catalog includes such works as CLAMP's Clover, Kosuke Fujishima's Oh My Goddess! and Eiji Otsuka and Housui Yamazaki's The Kurosagi Corpse Delivery Service. A former editor at Animerica and Pulp magazines, he has worked in the US anime and manga industry since 1993, and was a co-author with Patrick Macias on Japan Edge, the first book on otaku culture to be reviewed in the mainstream media. He has contributed to the US DVD releases of Appleseed: Ex Machina, Gunbuster, Gunbuster 2, Royal Space Force, Patlabor 2, and Jin-Roh, and has provided commentary on the field to Weekly Comic Morning, Square Jump, Newsweek Japan, the Nihon Keizai Shimbun, AERA, Clarín, The Los Angeles Times, The Hollywood Reporter, NPR, and Wired.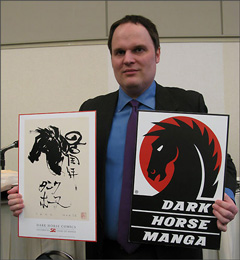 The Anime Hunters
Cosplay Performers
The Anime Hunters return for a third year at Kumoricon. Hailing from the city in the desert, they bring with them entertainment for the anime community. What kind of entertainment is that exactly? Anything from live performances to online episodes about the life and times of cosplayers. But you should go and find out firsthand. The group consists of four primary members: Zach (Yatta Cloud), Dane (Yatta Dante), Cassie (Chibiroth), and Jeremy (Random Dancing Kid), all of whom have attended and hosted panels at previous Kumoricons, as well as performed award-winning skits in the Cosplay Competition. You will ROFL, LOL, and BBQ! Barbeque? Wait a minute…
Slightly Anime
Cosplay Performers
Slightly Anime is an anime convention-based entertainment group, starring members Keith, Amanda, and David. The group has won "Best of Show" at the very first Kumoricon, "Best of Show" and "Best Professional Skit" at Sakura-Con, as well as others. Slightly Anime has run major cosplay competitions, hosted panels about cosplay and life at conventions, and most notably, put together the "Slightly Anime Dating Game" for 7 years now.
Slightly Anime will present the ever-popular Slightly Anime Dating Game, including a special 18+ version in the late evening, and host the Hall Cosplay roaming throughout the convention.