Kumoricon Publicity
Program Book Advertising
Why advertise in the Kumoricon program book?
Kumoricon, now entering its 5th year, is a fan-run convention dedicated to Japanese animation. Filled with three days of events, shows, contests, panels, and viewings celebrating anime and Japanese culture, Kumoricon is where fans arrive to immerse themselves and celebrate their shared interests and passions.
Advertising in the program book is an excellent opportunity to reach well over 2000 fans at one time. The program book not only contains information on every event, biographies of guests of honor, and convention artwork, but is also a special collector's item kept as a souvenir of that year's convention. Attendees will read it throughout all three days and keep it as a memory of the experience, ensuring that your advertising lives on for years to come.
The convention book is magazine-style and professionally printed in full color. Last year, Kumoricon had 2257 attendees, and over 3000 are expected this year. Every attendee receives a program book upon entering.
All ads must be received by August 3, 2007. Payment in full is expected when space reservation is confirmed.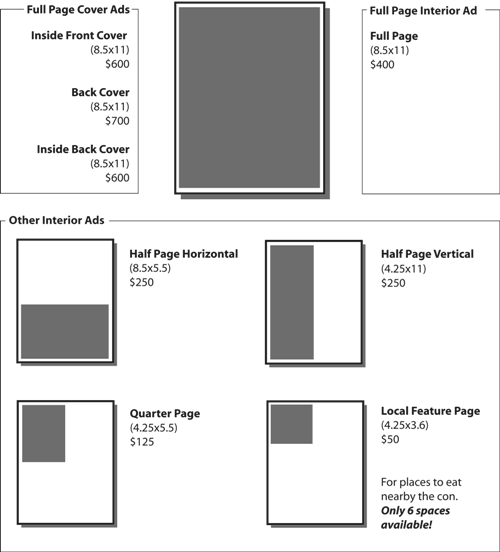 Press Coverage
Kumoricon welcomes members of the press to cover our event.
Any members of the press covering our event through an established means such as print, web site, or TV is eligible for a complimentary press badge.
Contact
To place an ad, to request a press badge, or for information or questions on these topics or Kumoricon publicity, please contact:
Jeff Tyrrill
Director of Publicity
publicity@kumoricon.org